By submitting your website to top quality S.E.O.-friendly search engines and directories, you are creating quality one-way links directly to your website. This will get you indexed fast and is considered a critical first step in achieving a high search engine ranking.

Directory submission delivers a massive advantage when it comes to the Search Engine Optimization (S.E.O.) of your website. You could have an excellent website, you may have the latest e-commerce technology and the best graphic design work but if you don't recruit an S.E.O. firm that will handle your website constructively, all that hard work will struggle to compete and will be lost in the unseen depths of the low search engine results pages.
Our Search Engine & Directory Submission service, which submits your site to hundreds of S.E.O.-friendly Directories and Search Engines, provides the quality one-way links that are essential if your website is to climb above your competition.
Googlebot LOVES one-way links. As it spiders it's way round the World Wide Web it assigns a high page rank to pages that have many one-way links pointed at them … Googlebot reasons that, since these web pages have many people linking to them (at no reciprocal link cost), they must contain something truly special that should be shared with the world.
The hundreds of potential one-way links to your website offered by our submission service are guaranteed to bring many more visitors to your website. When it comes to the inbound links to your website, less certainly isn't more … More is more! The more one-way links to your website, the higher the PageRank and the more visitors that will frequent it. If there were a formula to S.E.O. and achieving a high PageRank, it may look something like this: Get as many inbound one-way links as possible!
Our submission services ensure that each directory we submit to manually is chosen based on pedigree and reliability. We thoroughly research each directory that we submit to ensure that they have not been blacklisted by any search engine. Better still, we only offer one-way linking services and absolutely no reciprocal links are required.
Our Search Engine & Directory submission service ensures that your precious time and resources are not wasted on any futile link building whatsoever.
| | | | |
| --- | --- | --- | --- |
| Package | Duration | Price | Order |
| 100 Search Engines & Directories |  15 Days | US$97 | 100 |
| 200 Search Engines & Directories |  15 Days | US$147 | 200 |
| 300 Search Engines & Directories |  15 Days | US$187 | 300 |
Special Bonus!
VodaHits will add your website submission URLs to our RSS Blast service and will ping all the URLs of your website submissions across 100 ping sites indefinitely until they have been 100% crawled by Google's Googlebot!
Key Features
100% Hand Submission – No Automated Software will be used
One-way permanent links – No reciprocal links are required
All directories are on separate class C IP addresses
All directories have been manually SEO verified
Ultra fast 15 day turn-around time
Full submission report provided – download sample


How does submission service work?
Once your order is processed, you will receive a confirmation email with the opportunity to add up to, 3 unique titles, 3 unique descriptions, Keywords, email ID etc. Once your submission is completed we will begin the work.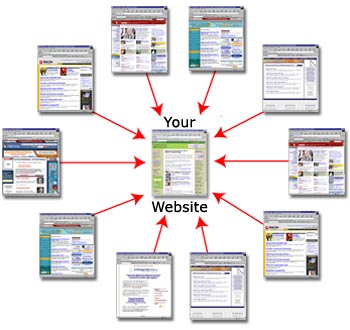 How do directory links help in improving my search engine ranking?
Links do play a major role in determining your ranking position on the various search engines. Obtaining inbound links or back links in quantity and quality can influence your search engine rank immensely. Search engines base a certain factor on directories in judging a website's popularity and relevance. Depending on the quality of the directory and the number of back links your website has, search engines will be able to determine your relevance and qualify your website accordingly.
Are all the directories in your list SEO Friendly?
Yes, all the directories on our list are SEO-friendly. Our list of directories is constantly verified and any directories not meeting the criteria are removed.
How long will the submissions take?
Submitting by hand to 300 directories is very labor intensive and time consuming, please allow us 15 days to complete this task for you. Generally we accomplish this much faster.
Besides the directories, which other search engines are included?
We will also submit your site to Google, Yahoo and Bing (owned by Microsoft).
How do you ensure that my site is accepted in the directory?
We follow the rules of each directory carefully. For instance, if a particular directory requires you to submit only an 'Official Title,' we use only your official title (that's why we ask you to enter one of these when adding a site within our system). We also ensure that your site is submitted to the right category-we have several experienced people who guide our staff on the categories to be selected for each site.
How long before the links are up on the directories?
That depends. Some directories may approve your link in a few days while some may take a few weeks. All the directories are independently own and operated, we have no control over when your link will be put up.